As Seen In:











Pure Protein Powders & Supplements
Pure Collagen: No More, No Less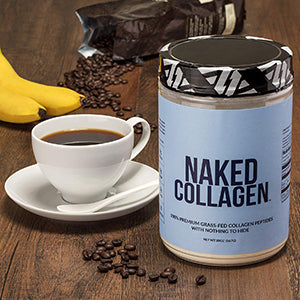 Our Customers

Naked Nutrition
reviews
Nothing hidden, a straight-to-the-point product

This powdered peanut butter is clean, only one ingredient, can't beat that. Also, I like the taste, as I use it in my oatmeal or for a shake with almond milk and it does the job for me. Like it for the clean nutritional label and only one ingredient!

Nick Pritchard

Best weight gainer out there - minimal ingredients

I was in the hospital for two weeks and lost 40 pounds - Naked Mass helped me gain half of it back in a month. I've had numerous weight gainers over the years, and this is the best by far. Great taste with only three ingredients. I highly recommend it.

Steve Legreid

Plain, not flavored, good nutritional profile

This has a plain flavor so you can use it however you like. No artificial sweeteners. It is a useful, versatile protein powder at a good price. I get it on subscription so it is always in my house.

Michele Christensen
Protein Shake Recipes & Facts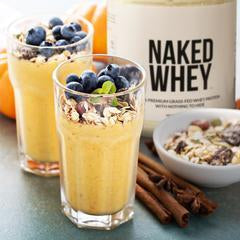 If, like most people, you use 
protein powder
 as a supplement just to help fill in occasional gaps in your diet, there's a strong chance that tubs of the stuff have a habit of sticking around for long stretches of time.